THE LAW OF THE DEAD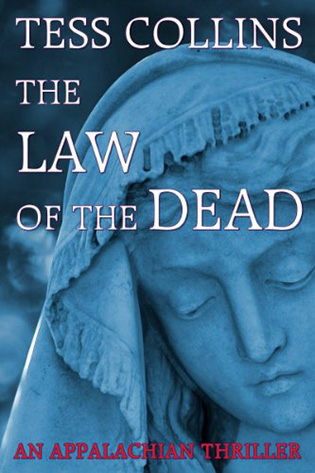 THE LAW OF THE DEAD is now available as an ebook. This is the second book of the Appalachian Trilogy.
Buy it from Amazon or Barnes & Noble
Appalachian country was shaped by misty valleys, hardship, mining strikes, and the legacy of the Cherokee People. Now the small Kentucky town of Contrary is being reshaped—by murder.
Reconciled to settling down in the community she fled years before, attorney Alma Bashears finds herself embroiled in random acts of violence that soon become chillingly connected: the tragic death of her pregnant cousin, the shooting of a factory owner, the disappearance of a teenage girl. As Alma delves into family secrets, a preacher's mysterious power, and a curious relationship with a handsome stranger, she realizes how much of Contrary she still doesn't know—including a killer who has made himself at home...
"What I like most about Tess Collins's Appalachian Trilogy is the character of the hero, Alma Bashears, who is classy, smart, clever, resourceful, sexy, and full of surprises. And the other characters blow the hillbilly stereotype to smithereens. They are bizarre, quirky, sly, funny, and endlessly fascinating. When I lecture on mystery writing I use Tess Collins's books as examples on how it ought to be done." 
—James N. Frey, author of HOW TO WRITE A DAMN GOOD MYSTERY
An Excerpt from THE LAW OF THE DEAD:
...Alma picked up the stem of the broken wine glass, then hurried back to the phone. "I'm going to drive down to my uncle's house," she said. "Send the police." The line disconnected.
Alma grabbed her car keys and backed toward the door, keeping her eyes on the staircase. A swishing sound came from upstairs and she held still, trying to figure out what caused it. She opened the door and stepped outside. Just as she jumped from the side of the porch she realized the swishing sound was the window opening. She whirled and looked up at the roof just as a dark figure descended on top of her.
She and the attacker sprawled to the ground. Alma lost the keys but held tightly to the broken wine stem and jabbed it into the torso of the man on top of her. He cried out and grabbed his ribs. Alma twisted sideways and ran.
Now there was only one direction she could go. Up the mountain...